470-444-4194
Outpatient Substance Use Treatment Near Conyers
The Counseling Center has licensed therapy services focusing on all aspects of substance use, including the underlying mental health disorders. Our outpatient treatment center near Conyers can be the compassionate place for substance use therapy while you also perform the activities of your day-to-day routine. Our group and individual therapies are led by licensed clinicians who help you develop coping strategies while improving your mental health. We understand each person is different, which is why we shape your treatment to your unique needs.
The Counseling Center Is Another Part Of Praesum's Continuum Of Care
Praesum Healthcare proudly offers all levels of treatment for substance use near Conyers. Beginning in 2004, we have been able to provide your community with services such as detox, inpatient rehab, and outpatient counseling in our comfortable facilities. We believe that you get a better likelihood of recovery when we tailor methods for your unique needs.
An integral piece of the Praesum network, The Counseling Center At Duluth helps you with substance use and mental health outpatient therapies near Conyers. People tend to progress into our facility after finishing drug or alcohol detox or inpatient drug or alcohol facilities. We help you build a sober life with evidence-based therapies that look at co-occurring mental health usually present with drug and alcohol use. Different from residential treatment, you can schedule treatment around your family and work responsibilities and are able to go home at night.
We Have The Right Outpatient Treatment For Your Goals
The Counseling Center's outpatient programming helps you concentrate on achieving your sobriety goals. We have various options, including everything from Intensive Outpatient Programs to life skills instruction. After you speak with one of our clinicians and complete a full assessment, our trained staff will help you choose which treatments are best for you.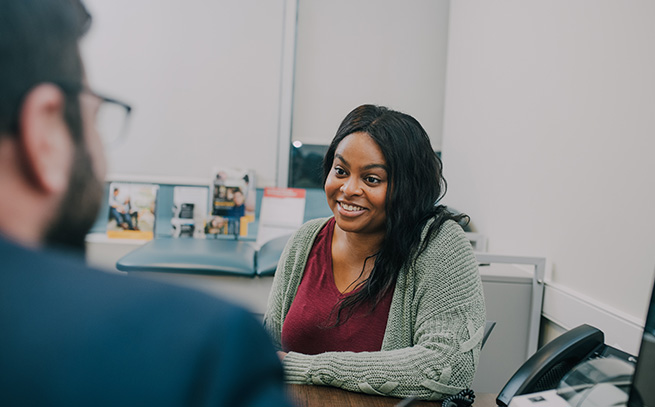 Intensive Outpatient Program
Get expert substance use treatment and still do your work and home duties in our Intensive Outpatient Program (IOP) in Conyers. If you've finished inpatient detox or rehab and want to progress further in your therapy, this program is the next step. Most weeks include a minimum of three group sessions and one individual therapy session.
Alcohol And Drug Use And Mental Health Outpatient Program
When you register for the standard Outpatient Programs (OP) at The Counseling Center, you'll get a variety of treatments for your rehab that address any co-existing mental health issues. Individuals in OP generally participate in shorter group therapy sessions three times per week. Additional family or individual therapy will be planed to fit in your schedule.
Medication-Assisted Treatment
The Counseling Center's medical experts may recommend Medication-assisted Treatment (MAT) if withdrawal symptoms are a threat to become an obstacle to your recovery. We might prescribe approved medications when needed.
Outpatient Therapies Near Conyers
The Counseling Center makes it a priority to provide personalized care at our outpatient treatment center. We conduct group, individual, and family counseling to aid you in addressing all aspects of addiction and mental health.
Group Counseling: Discussions are directed by an experienced therapist and feature no more than 15 people who describe their insights and experiences with addiction recovery and co-occurring disorders. Group therapy helps you feel supported while bypassing the sense of loneliness and shame.
Individual Counseling: Work person-to-person with an experienced counselor in a secure setting and talk about your specific struggles without a fear of being judged.
Family Counseling: Discussions involve your family members. A counselor will help your loved ones manage the challenge of substance use recovery, communicate better, and rebuild trust.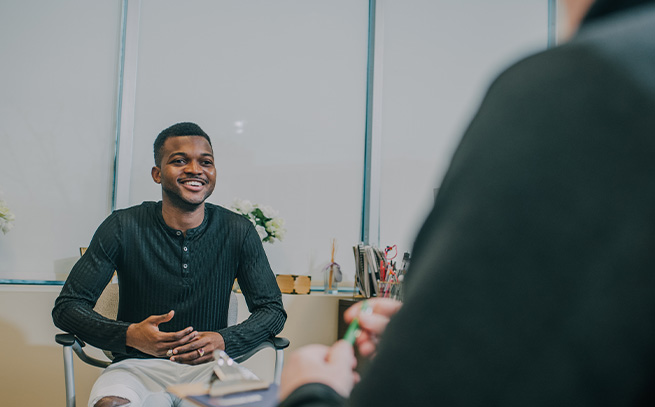 Move Into A Healthier Life With Effective Mental Health Treatment Near Conyers
The Counseling Center knows the direct link between drug and alcohol use and mental health issues. We gently help you root out and work on the co-occurring disorders or trauma that may further your alcohol and drug use and continue to impede a long-lasting recovery. We'll assist you with:
Anxiety
Depression
PTSD
ADHD
Obsessive-compulsive behaviors
Bipolar disorders
Your unique needs are always taken into account because we customize your therapy plan. And, our therapists are able to employ a range of different methods, including:
Cognitive behavioral therapy
Trauma-informed therapy
Dialectical behavioral therapy
Motivational interviewing
Our various therapy helps you build the important skills for sobriety while managing any mental health obstacles you face. If appropriate, our experienced psychologists may prescribe medicines for mental health disorders. You will also find our life skills sessions useful as they help you deal with your day-to-day communication while building a more fulfilling future without the crutch alcohol and drug use.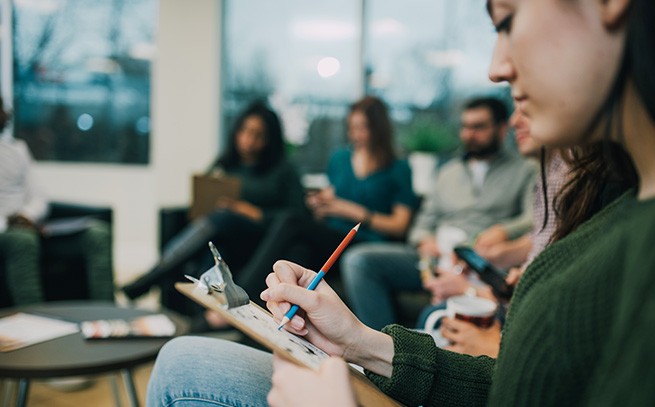 Call Today For Outpatient Substance Use Treatment Near Conyers
Treatment for substance use and mental disorders can take many forms, and we can help. Call 470-444-4194 or complete the form on this page to get immediate help. We respond 24/7, so you can receive help now.