470-444-4194
Drug And Alcohol Use Counseling Services Near Decatur
The Counseling Center offers substance use-focused counseling treatments to address both the physical and the mental health element of addiction. The programs at our outpatient treatment center near Decatur make it more convenient to integrate continued care with your daily life. You'll attend therapy guided by our highly skilled staff to improve your mental health and coping abilities. And since every individual is unique, we personalize your treatment to fit your needs.
The Counseling Center Is Another Part Of Praesum's Continuum Of Care
Praesum Healthcare proudly offers all levels of treatment for substance use near Decatur. Beginning in 2004, we have been able to provide your community with services such as detox, inpatient rehab, and outpatient counseling in our comfortable facilities. We believe that you get a better likelihood of recovery when we tailor methods for your unique needs.
The Counseling Center plays its role by providing alcohol and drug outpatient therapies in Decatur. People frequently seek our assistance once they're done with detox and other inpatient rehab programs for alcohol or drug use. We utilize various evidence-based therapy methods to address the co-occurring disorders that factor into addictive behaviors and help you create a more fulfilling life. And different from residential locations, you organize sessions around your employment and go home from The Counseling Center after your sessions are complete.
Start The Ideal Intensive Outpatient Program Near Decatur
Get the right treatment with our intensive outpatient programs at The Counseling Center. Our treatments give you an in-depth understanding of alcohol and drug use and associated disorders, build up your mental health, and make it easier for you to avoid a backslide. We'll start by administering a psychological and medical assessment so our expert staff can help determine the perfect set of services for your needs.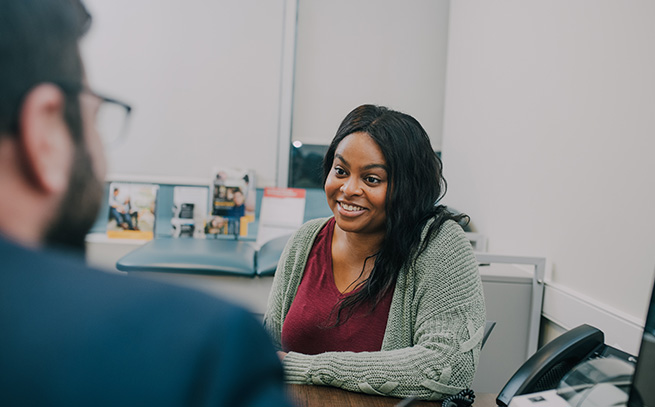 Intensive Outpatient Program
Participate in your substance use treatment while balancing your normal activities with our intensive outpatient program (IOP) in Decatur. Many people transition to IOP after finishing a residential rehab program and still want help progressing towards a long-lasting recovery. Our Intensive Outpatient Program ensures you attend three group sessions and at least one individual therapy session weekly.
Mental Health And Substance Use Outpatient Program
Our usual Outpatient Program at The Counseling Center employs a variety of techniques to treat underlying mental health disorders and support your continuing recovery work. Most patients in this program attend group therapy three times a week and have a personalized plan for individual and family sessions.
Medication-Assisted Treatment
Whenever cravings jeopardize the improvements you've made, the expert medical professionals at The Counseling Center might suggest Medication-assisted Treatment (MAT). When appropriate a doctor may prescribe effective medicine to help mitigate cravings and let you maintain your commitment to recovery and moving forward without drugs or alcohol.
Outpatient Therapies Near Decatur
The Counseling Center makes it a priority to provide personalized care at our outpatient treatment center. We conduct group, individual, and family counseling to aid you in addressing all aspects of addiction and mental health.
Group Counseling: Discussions are directed by an experienced therapist and feature no more than 15 people who describe their insights and experiences with addiction recovery and co-occurring disorders. Group therapy helps you feel supported while bypassing the sense of loneliness and shame.
Individual Counseling: Work person-to-person with an experienced counselor in a secure setting and talk about your specific struggles without a fear of being judged.
Family Counseling: Discussions involve your family members. A counselor will help your loved ones manage the challenge of substance use recovery, communicate better, and rebuild trust.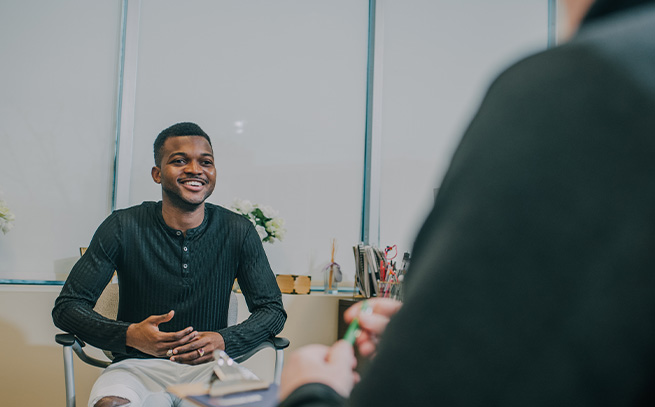 Move Into A Healthier Life With Effective Mental Health Treatment Near Decatur
The Counseling Center knows the direct link between drug and alcohol use and mental health issues. We gently help you root out and work on the co-occurring disorders or trauma that may further your alcohol and drug use and continue to impede a long-lasting recovery. We'll assist you with:
Anxiety
Depression
PTSD
ADHD
Obsessive-compulsive behaviors
Bipolar disorders
You can address mental health with several of our therapies and treatments close to Decatur:
Cognitive behavioral therapy
Dialectical behavioral therapy
Motivational interviewing
Trauma-informed therapy
To complement your therapy, The Counseling Center organizes skills classes. These sessions focus on vital life skills, like anger management, interpersonal skills, and coping methods. Our psychologists can also prescribe and administer medication for mental conditions.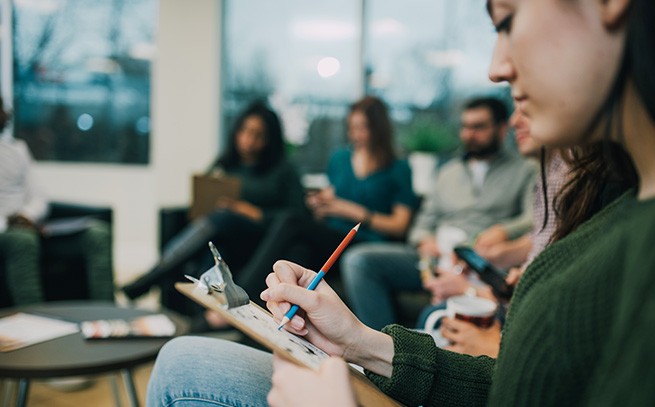 Call Today For Outpatient Substance Use Treatment Near Decatur
Treatment for substance use and mental disorders can take many forms, and we can help. Call 470-444-4194 or complete the form on this page to get immediate help. We respond 24/7, so you can receive help now.