470-444-4194
Drug And Alcohol Treatment At An Outpatient Program In Duluth
Each individual travels a different path to substance use recovery, and you have a right to treatments that are suitable for your unique experience. At The Counseling Center At Duluth, we offer a range of outpatient programs to give you the therapy you are in need of for addiction or mental health disorders. Within our Outpatient Program in Duluth, you'll find recovery-focused group and individual therapy that allows you to maintain long-lasting sobriety while going about your daily life.
Who Might Take Advantage Of Our Outpatient Program In Duluth?
Our Outpatient Program (OP) is an alcohol and drug use treatment program for Duluth area people age 18 and older. This program supplies mental health and addiction counseling for individuals who need continuous therapy but not 24-hour residential treatment. Many of our patients have completed residential detox or an inpatient rehab program and want additional guidance in conquering addiction.
If you reach out to The Counseling Center At Duluth to talk about your treatment, we will organize a full assessment to understand your substance use and medical history. Our experienced clinicians utilize this info to decide if OP treatment -- or a different option -- will be beneficial. Our goal is to offer personalized drug or alcohol use and mental health support suited to your needs and recovery targets.
Get On With Your Life While Going To Substance Use Therapy
Dissimilar to inpatient recovery and detox facilities, The Counseling Center isn't intended for residential care. Alternatively, you'll get skilled support at set times during the day while still living at home. Outpatient care options let you go to work each day and get the support from friends and family while continuing with your recovery.
In our Outpatient Program for Duluth, we'll talk with you to create an individualized plan of care. This strategy gives you the opportunity to understand the triggers and trauma that influence mental health and drug or alcohol use. Keep in mind, your custom treatment plan may be adjusted as you proceed through the Outpatient Program.
Why Seek OP Treatment At The Counseling Center?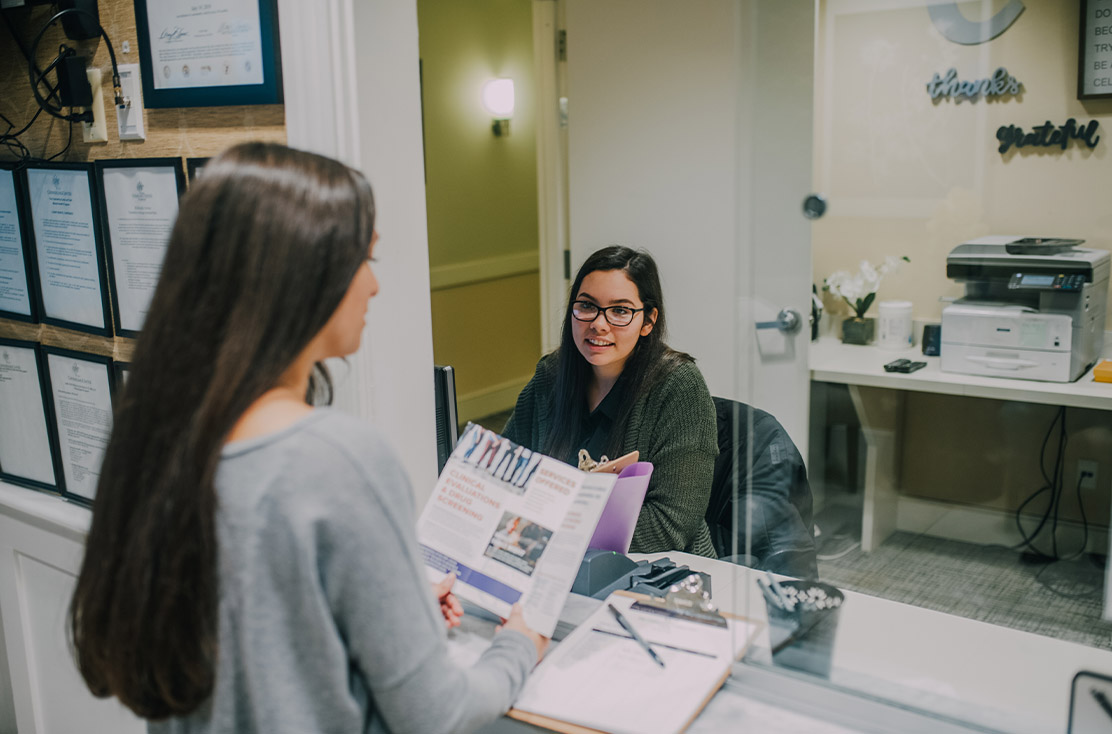 Each of the therapies at The Counseling Center are intended to help you overcome substance use and attend to the mental health disorders that may caused it. Directed by skilled therapists, you'll be given the opportunity to:
Continue drug and alcohol use care while living at home
Work and care for family while helping yourself
Get care for both the physical and mental facets of substance use
Prevent relapse with regular support sessions and Medical-assisted Treatment (MAT)
Enjoy a strong community support group of peers and skilled clinicians
Fight Addiction At Its Roots In Outpatient Therapy
Alcohol and drug use frequently originates from fundamental mental health disorders. To adequately care for substance use, we also have to manage these co-occurring disorders. The Counseling Center uses evidence-based treatment to present the best addiction services possible. Our Outpatient Program depends on both group and individual therapy to give you the chance to improve your mental health and conquer addiction|.
Our group therapy discussions are guided by skilled clinicians and usually have a maximum of 15 patients. In this group setting, you'll:
Talk about the challenges of substance use disorder with fellow participants
Learn how to improve mental health
Hear the experiences of others at the meetings
Create supportive bonds
Our OP in Duluth also incorporates individual therapy. Working one-on-one with a counselor in a controlled environment lets you look at your own circumstances and discuss remedies customized to you with no feeling like you're being judged. Our therapists employ validated methodologies to treat the mental health disorders and traumatic experiences that typically prompt drug and alcohol use and help you develop techniques for managing life without the need of substances.
Continue Your Recovery In The Outpatient Program At The Counseling Center At Duluth
When you or a loved one seeks care for an addiction to drugs or alcohol, assistance is available today. Contact us at 470-444-4194 or complete the form on this page. You'll receive a quick reply regardless of the hour or day. The Counseling Center is always here for you.