470-444-4194
Move Forward in Your Recovery With Vivitrol Maintenance In Duluth
We understand you have to manage both the physical and mental side of addiction. For some people, we might integrate Medication-assisted Treatment (MAT) with counseling to help you manage dependency cravings while you move toward a successful recovery. For those struggling with opioid or alcohol use, we offer Vivitrol maintenance in Duluth.
How Does Vivitrol Assist With Substance Use Recovery?
Vivitrol is prescribed to help those dealing with alcohol and opioid addiction. It keeps the brain from experiencing the lack of endorphins that are typically released by drug or alcohol use. You're less inclined to use a substance when you fail to get that endorphin rush. Eventually, you start to have less cravings.
When taking Vivitrol, you should be given an injection every month. Treatments last up to the point where you and your Vivitrol doctor in Duluth determine you've advanced to a certain level in your recovery. In advance of taking Vivitrol, you should have already gone through detox for opioids or alcohol. Vivitrol is most effective in your recovery when combined with addiction counseling like you'll get at The Counseling Center At Duluth. Or, in the event you need inpatient detox or rehab first, we are able to aid you in locating the best course of action when you call 470-444-4194.
Are You Eligible For A Vivitrol Prescription?
In advance of beginning therapy at The Counseling Center, we'll determine if Vivitrol is the right option for you. To start Vivitrol, you should be:
18 or older
Within recovery for alcohol or opioid addiction
No longer taking alcohol or opioids
No longer experiencing opioid withdrawal symptoms
Expert Vivitrol Maintenance In Duluth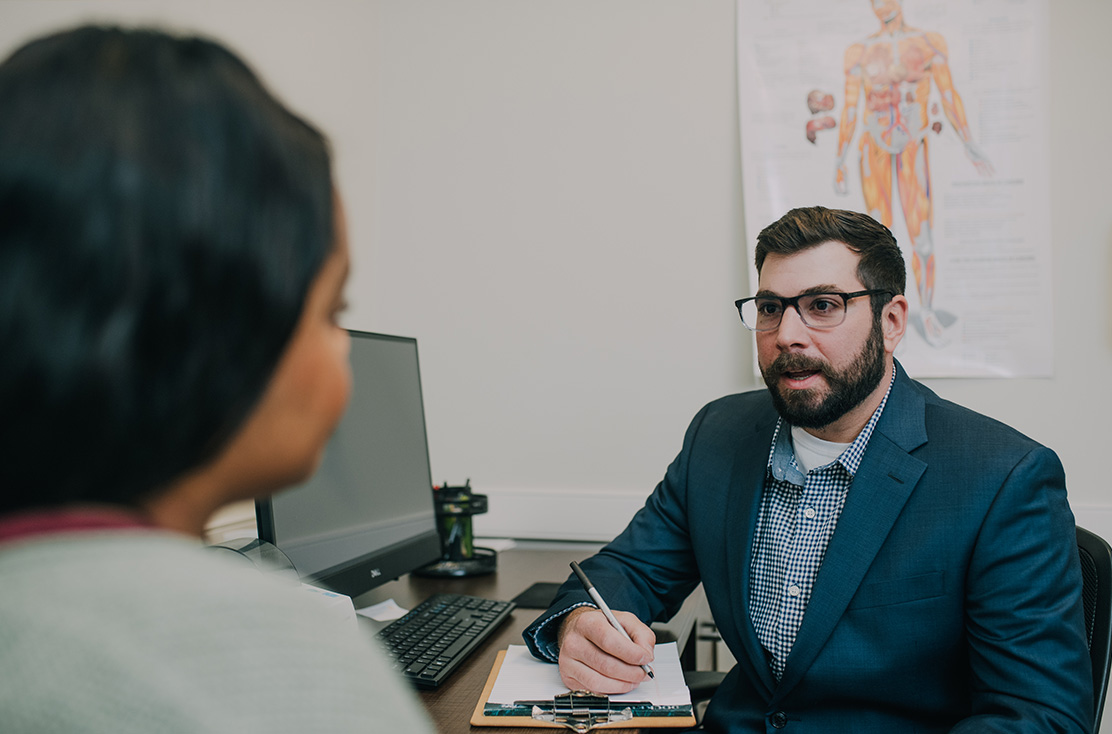 The Counseling Center offers Vivitrol maintenance in Duluth as part of our Medication-assisted Treatment (MAT). We utilize MAT to manage withdrawal symptoms and reduce substance cravings that hinder lasting sobriety. In advance of beginning Vivitrol, you are given a complete assessment and we will advise you in regards to side effects. If Vivitrol is not the most suitable option for you, we'll advise an alternate course of action.
The Counseling Center can aid with your ongoing shots. We'll keep a supply of your Vivitrol at our Duluth facilitiy and help you schedule your monthly appointments so that you don't fail to remember a dosage. We'll also keep tabs on how you're doing and if you have any side effects.
You should also be engaged in substance use therapy to get the most out of experience Vivitrol injections. As Vivitrol helps control your physical response to alcohol and drugs, our counselors will help you the mental health side of substance use and co-existing disorders. In individual and group therapy, you'll get treatment for contributing mental health disorders and learn new coping devices to aid you in living without alcohol and drugs.
Get Started With Vivitrol Maintenance In Duluth Now
When you need help your recovery, The Counseling Center and our Vivitrol doctors in Duluth are ready to support you. Call 470-444-4194 or submit the form below to discuss how our outpatient care will boost your recovery. We reply promptly, no matter the hour.